Website tip: Each school homepage has a menu specific to that school. From the District homepage, select "School" in the top drop down menu and when on the school's homepage, click the top menu to see that specific school's menu selection.


Over 3,700 books have been read and 37 students grades 1-5 have completed the program! Thank you to Hugh Gregg Principal Mrs. Collins for the update.

Website tip: On the District homepage, you will see the districtwide event calendar at the bottom. Each school also has a homepage available via the menu. Each school homepage has an event calendar specific to that school. You will also see districtwide breaks and holidays on each school calendar.


New Lifeguard Training Course for CPP students!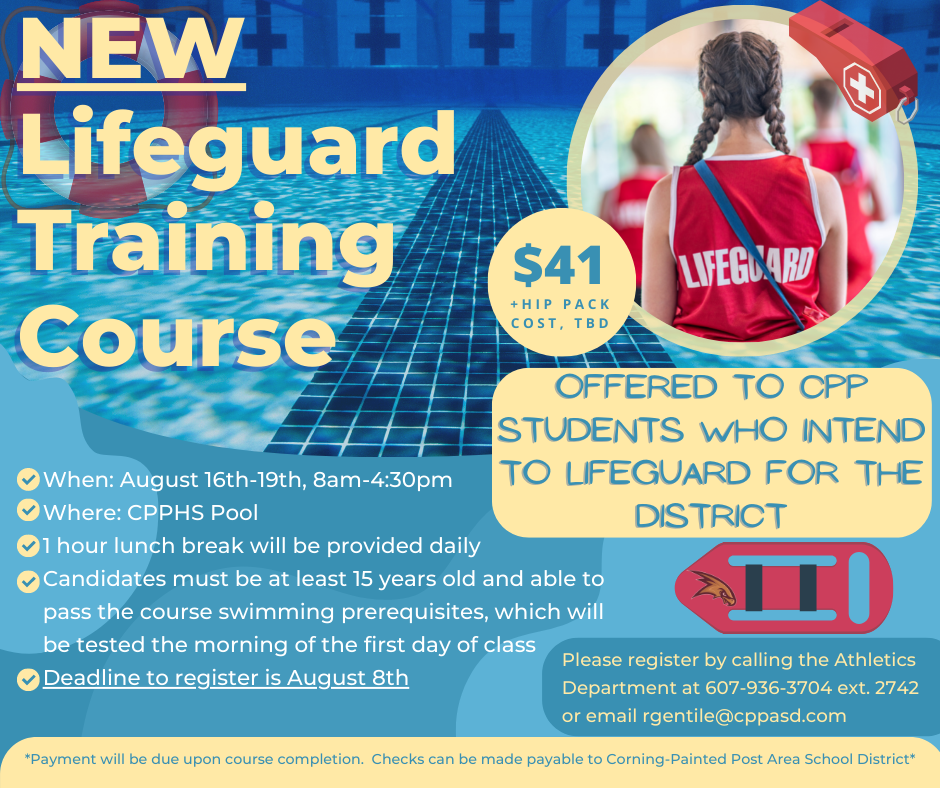 CPP's 1st through 5th graders have read over 2900 books in the Kids Read Now Program. For the latest update, check out the "news" section of the website.

Little Hawk Threads "pop-up" event at Winfield Elementary, Monday, August 8th-Wednesday, August 10th

Welcome to our new website! We're still in the process of adding and editing items, and will continue to do so over the summer!