CPPHS Drama Club presents The Little Mermaid - tickets will be on sale soon!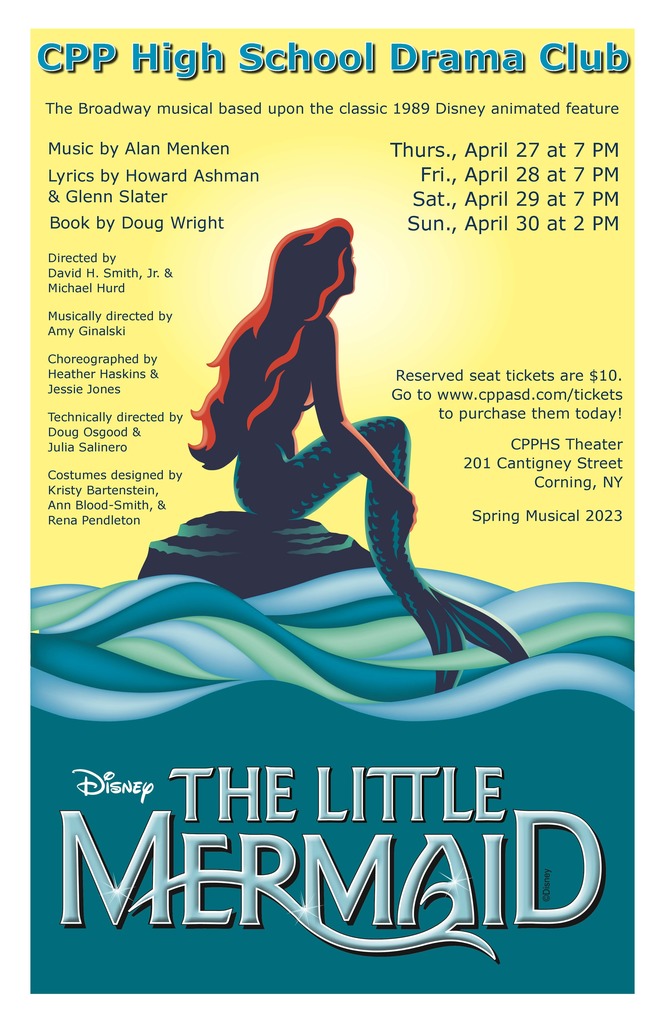 Tonight at CPPHS - Freshman Orientation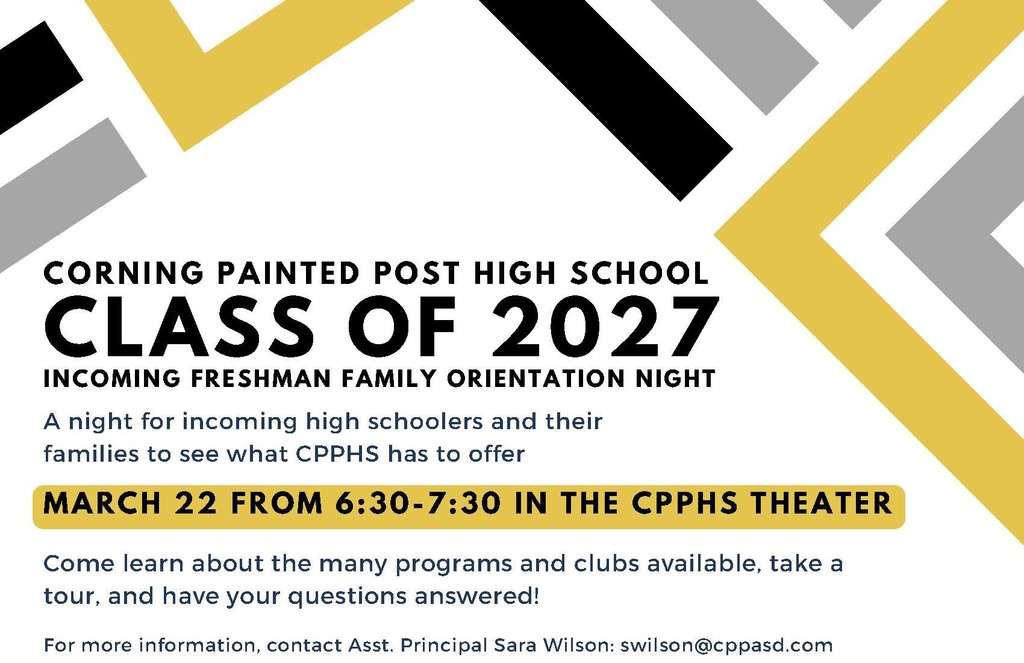 SEPTA sponsors Spring Fling!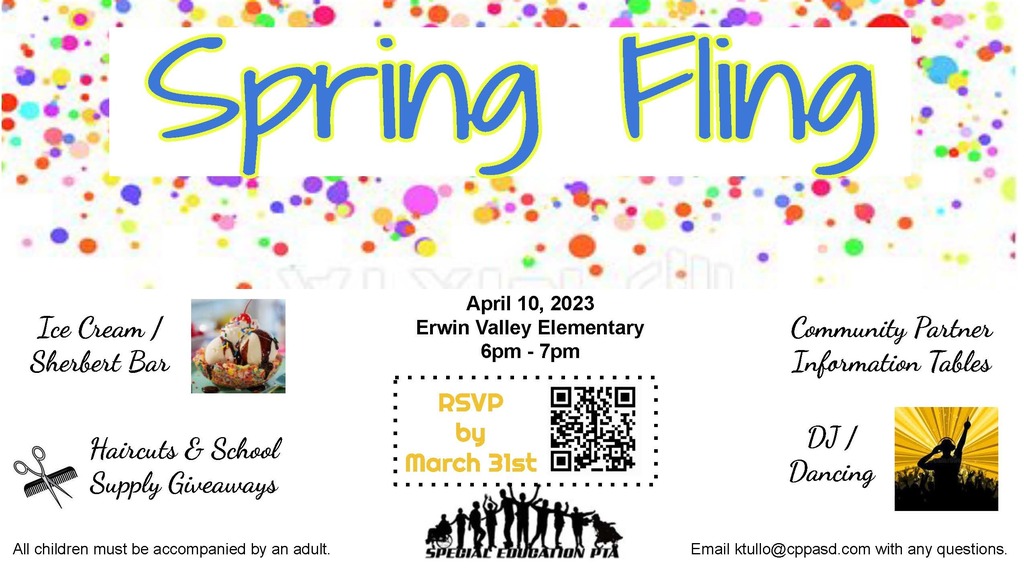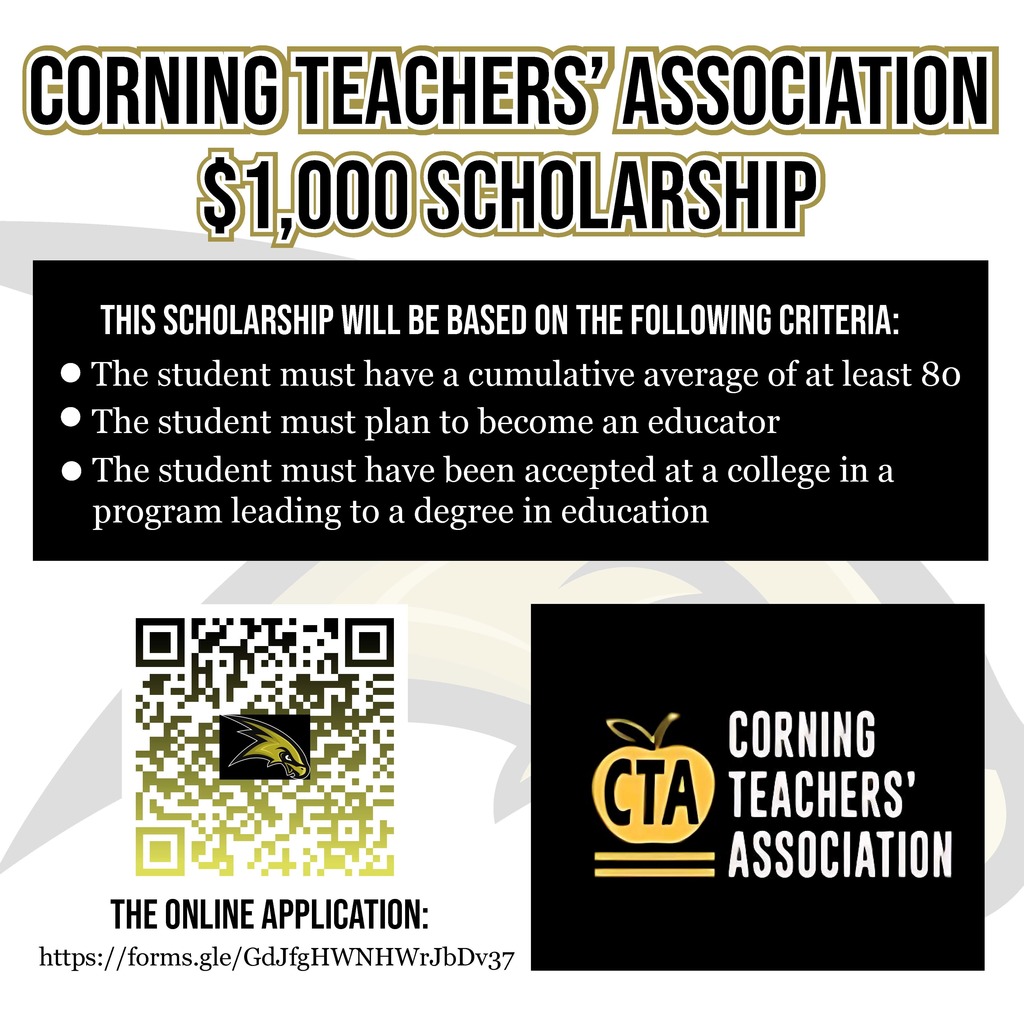 Spring Sports!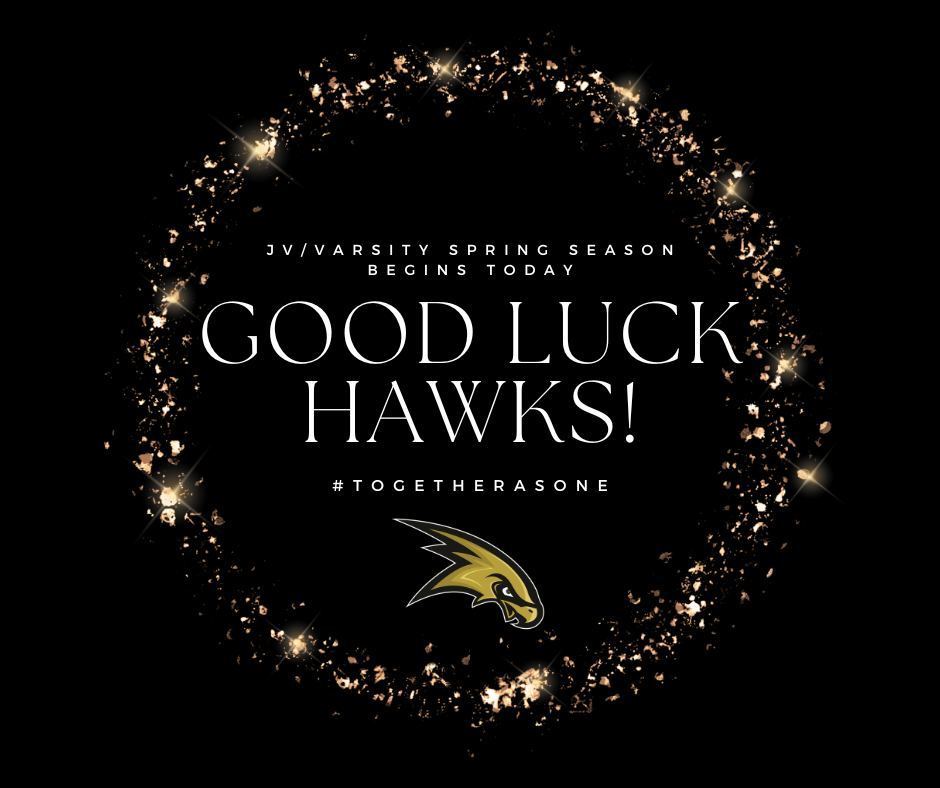 IMPORTANT ATHLETICS STREAMING INFO We are transitioning over to HUDL/YouTube for our live-streaming this year! For the spring season, we will be live-streaming JV/Varsity Boys and Girls Lacrosse and Varsity Girls Flag Football with HUDL through YouTube. Please subscribe to our YouTube Channel!
https://youtube.com/@corningathletics



Applying to college - families invited to learn more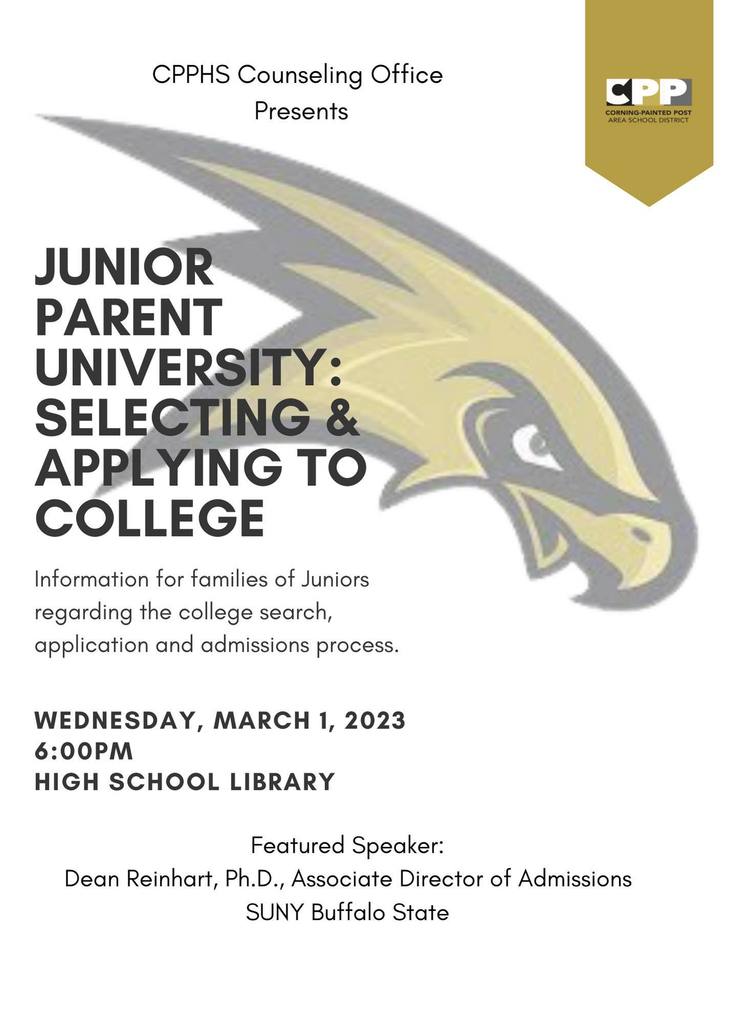 Important spring dates for Hawks Athletics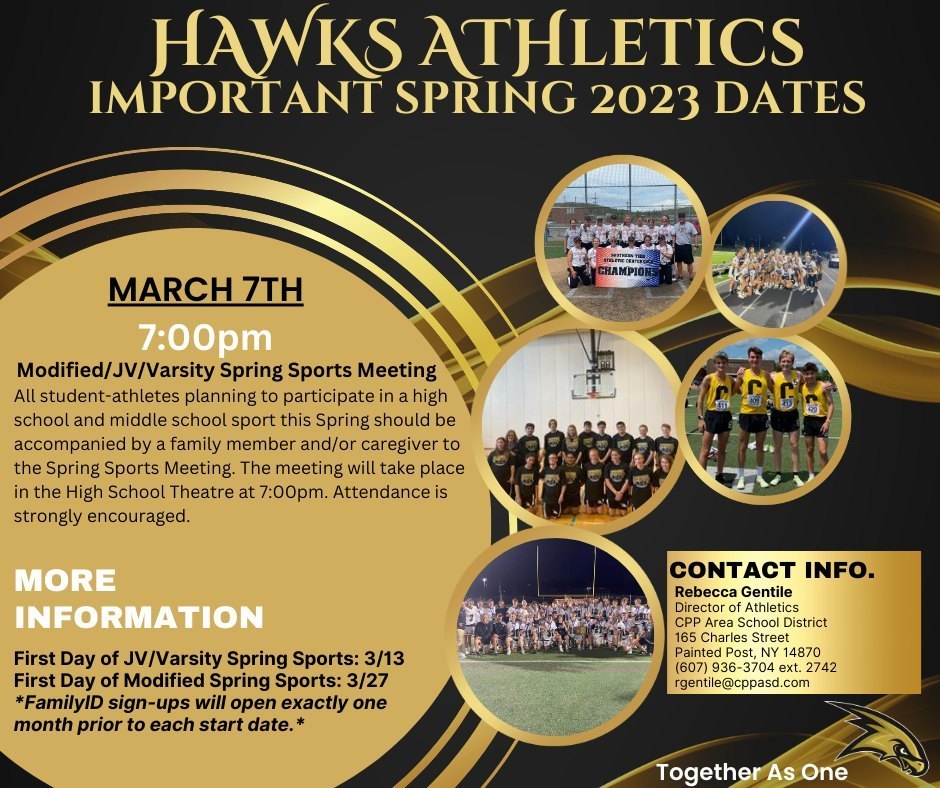 The District is looking for certified lifeguards to lifeguard during PE classes at CPP HS from March until early May. Ideally this would be Monday - Friday for the full school day. If you know anyone that is a certified lifeguard and interested in temporary lifeguard work, please have them contact Bridgett Freelove at
bfreelove@cppasd.com
or 607-936-3704 ext 1023.

Freshman Orientation information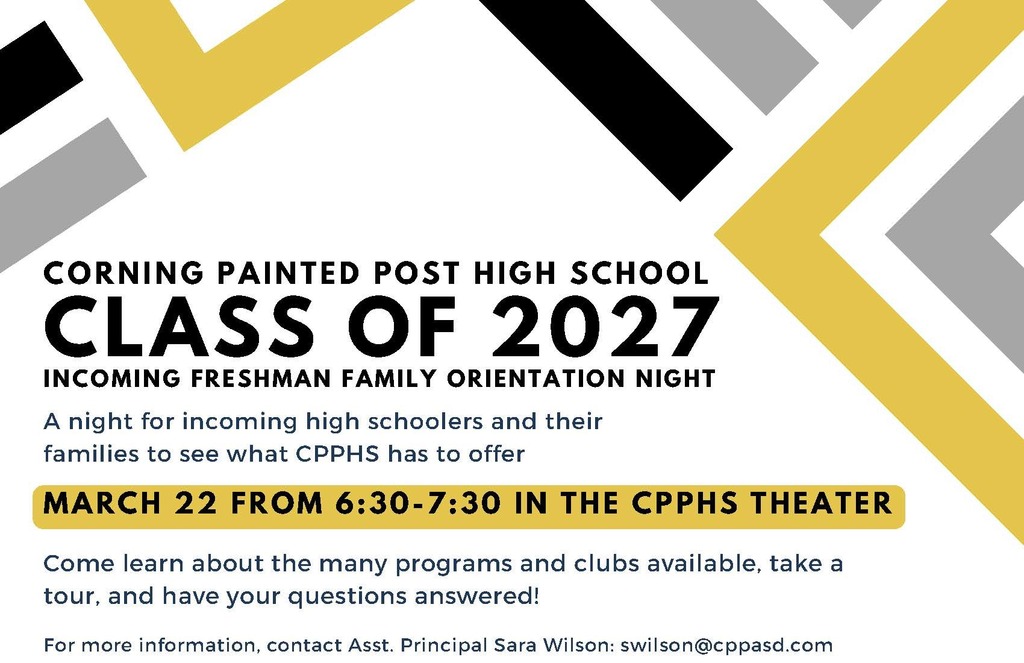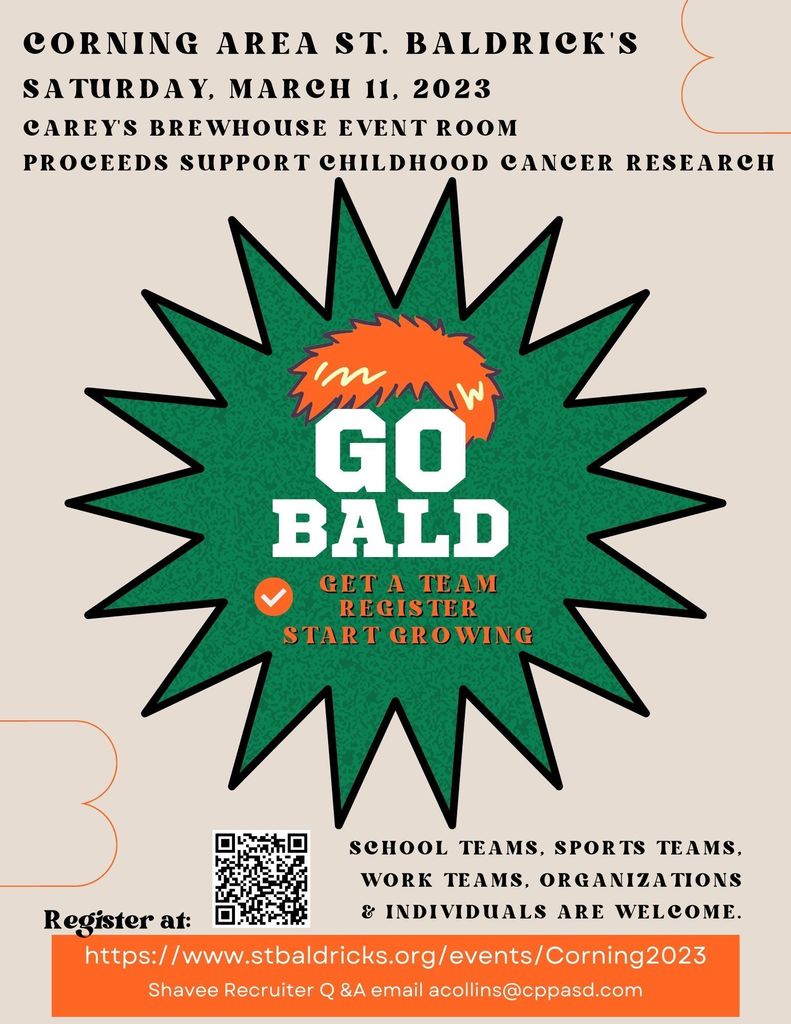 Piano Masterclass coming to CPPHS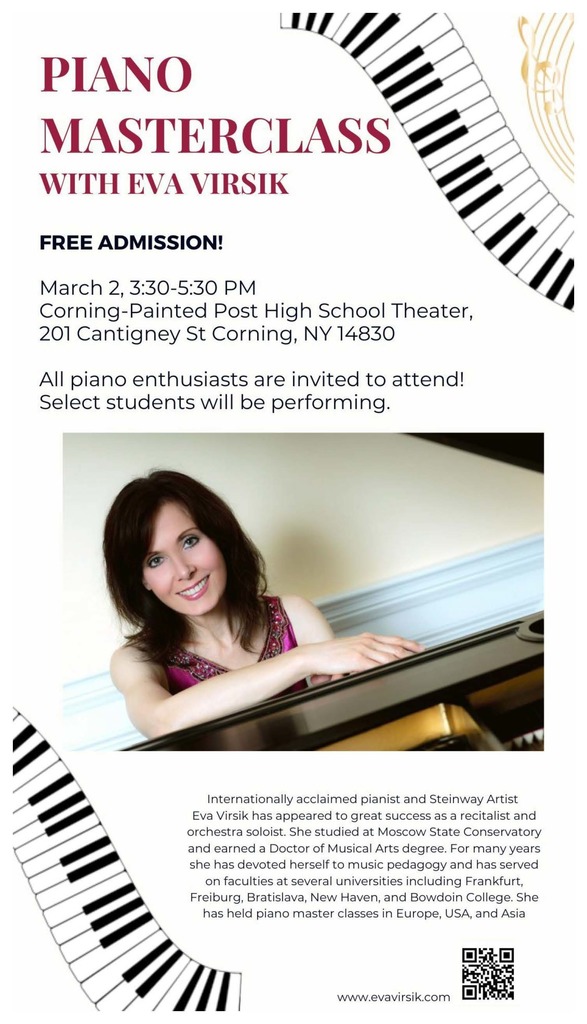 Hawks update: We want to ensure that everyone knows FamilyID is now part of ArbiterSports. When referring to sports registrations we will now use ArbiterSports (formerly FamilyID).

Important dates for spring athletics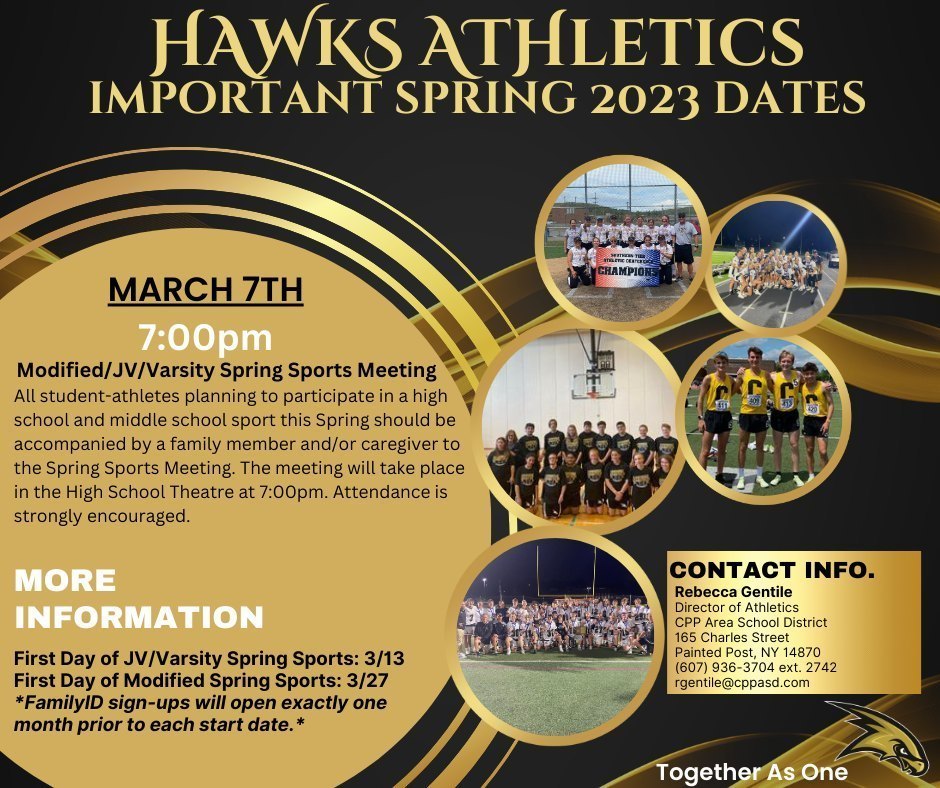 Selecting and applying to college