Latest Athletic Department Announcements
IMPORTANT ATHLETICS STREAMING INFO
We are transitioning over to HUDL/YouTube for our live-streaming this year! As of right now we have received and installed 2 out of 3 HUDL cameras.
For JV/Varsity Boys Soccer, Girls Soccer, Football and Volleyball we will stream with HUDL through YouTube. Please subscribe to our YouTube Channel! https://www.youtube.com/channel/UC_grOIpvUGa_rJ4qeJeY7pQ
Our third camera will be installed at our MS Gymnasium soon!
Please be patient with us as we continue to transition over to HUDL/Youtube. We will do our best to ensure minimal bumps in the road! Go Hawks!
Fall Sports Meeting Presentations: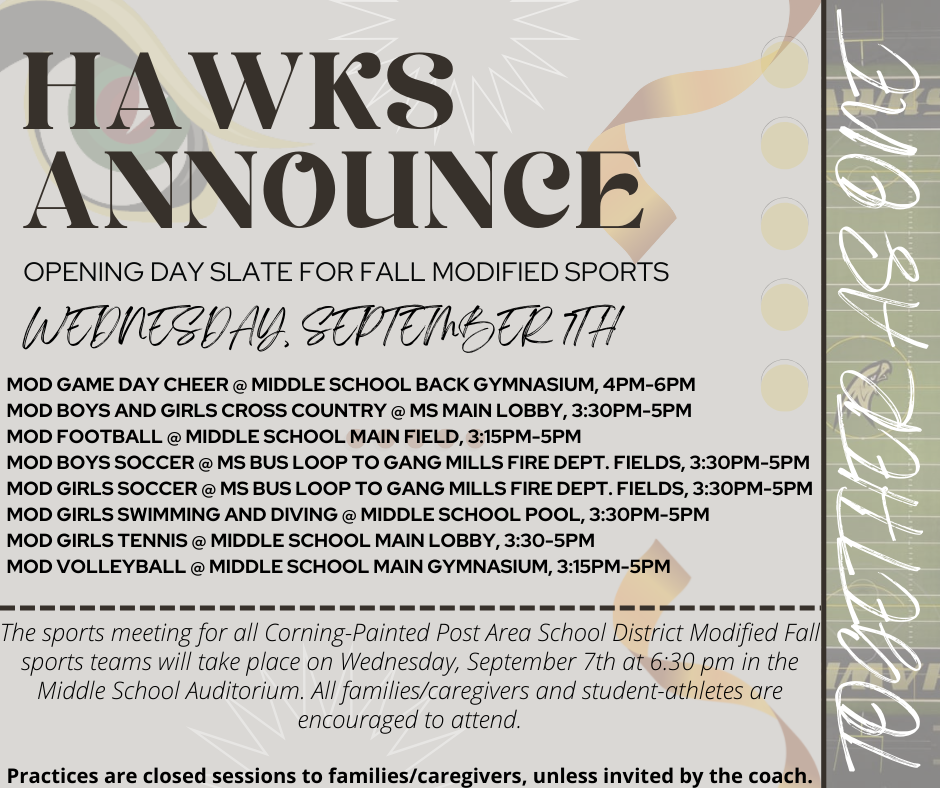 Hawks Logo use: The Hawks official logo is used by the CPP organization, including our official athletic teams, official school clubs, official student organizations and CPP Sports Boosters organization. Commercial use is not permitted, unless written permission is granted from the District Communications office. Permission is not required for commercial news/sports broadcast/print media and CPPHS student media program in their news/editorial coverage of the district.