CPPHS Drama Club presents The Little Mermaid - tickets will be on sale soon!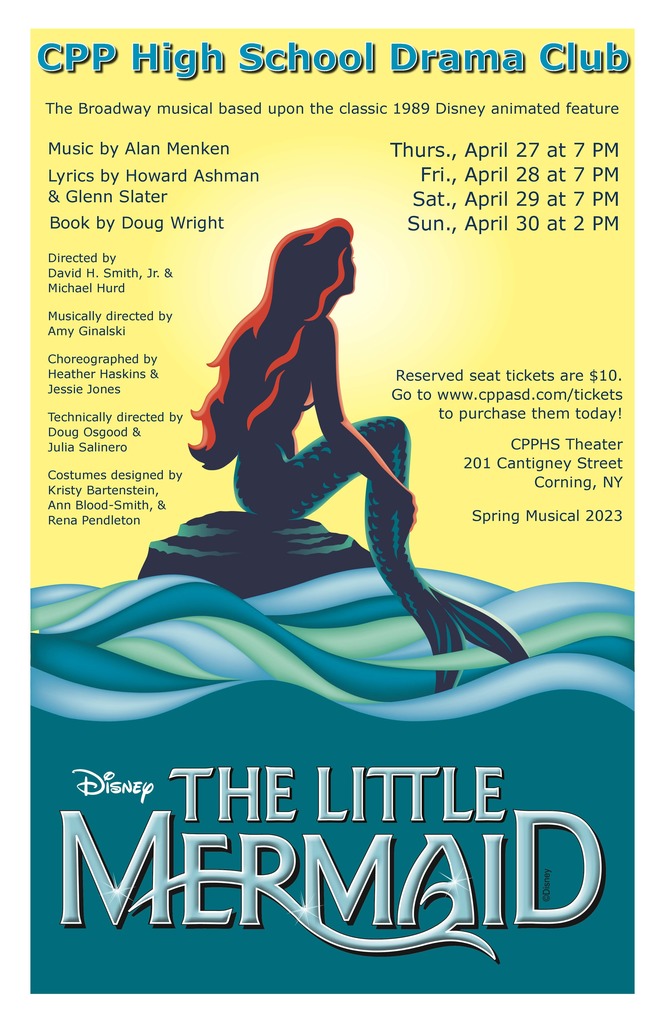 Our CPP Science Fair is tomorrow (Saturday, March 25th)! You can view the projects between 8:30 and 9:30 am in the CPPHS main gym!

Tonight at CPPHS - Freshman Orientation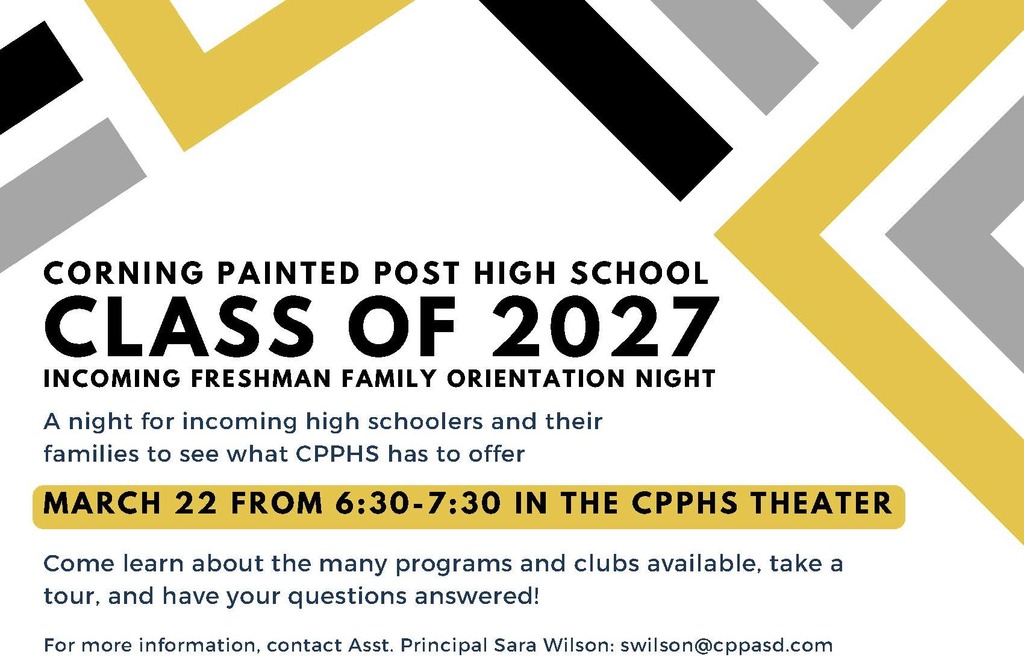 SEPTA sponsors Spring Fling!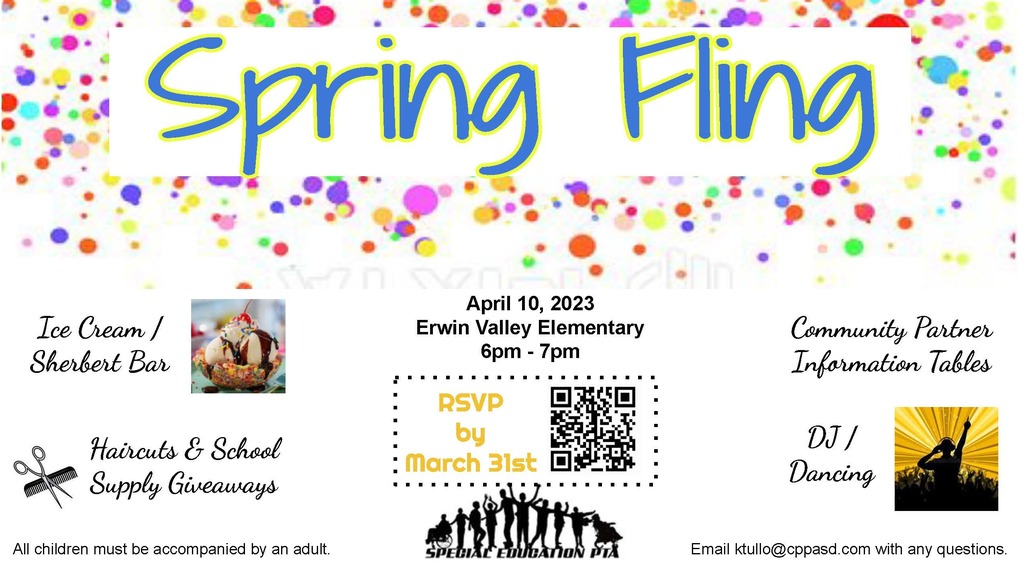 Spring Sports!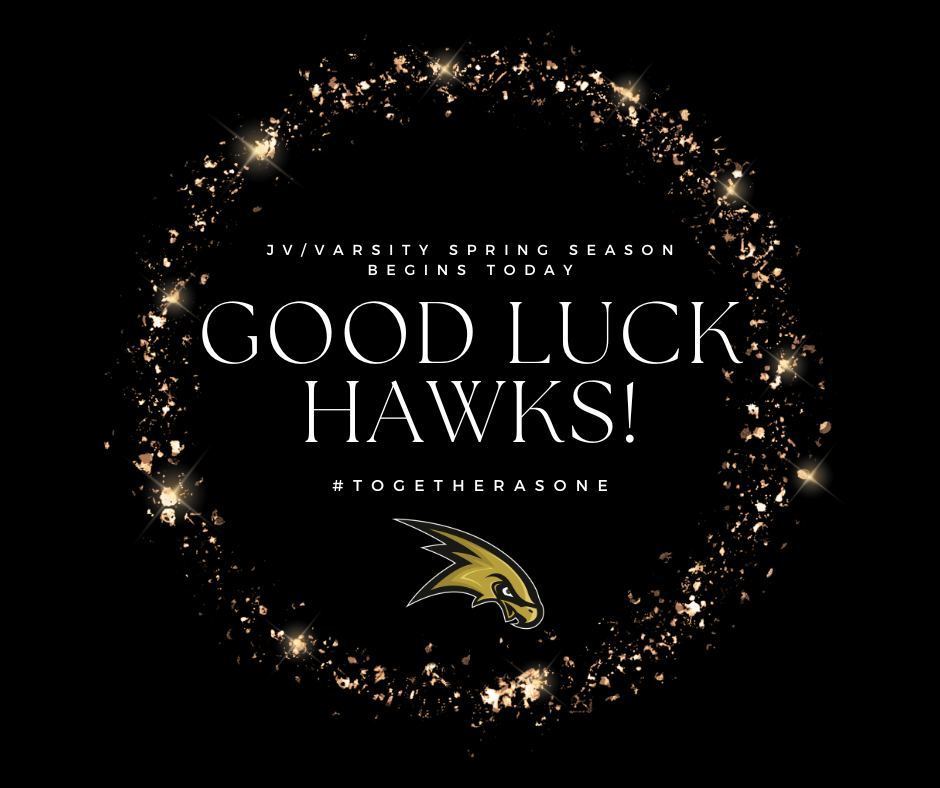 Important spring dates for Hawks Athletics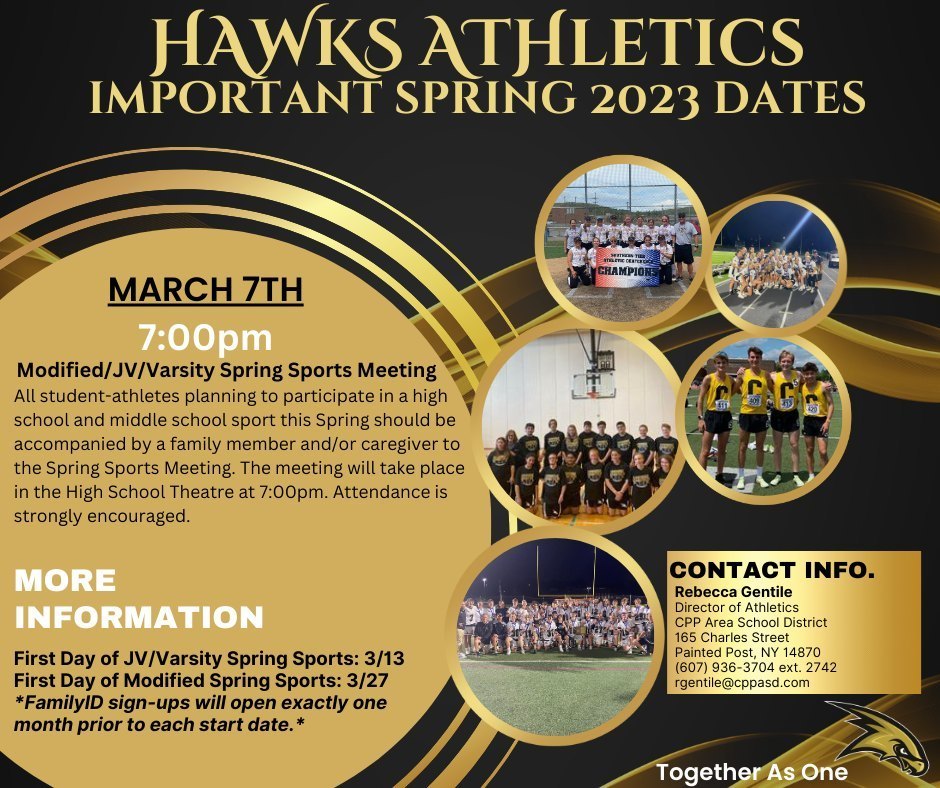 Freshman Orientation information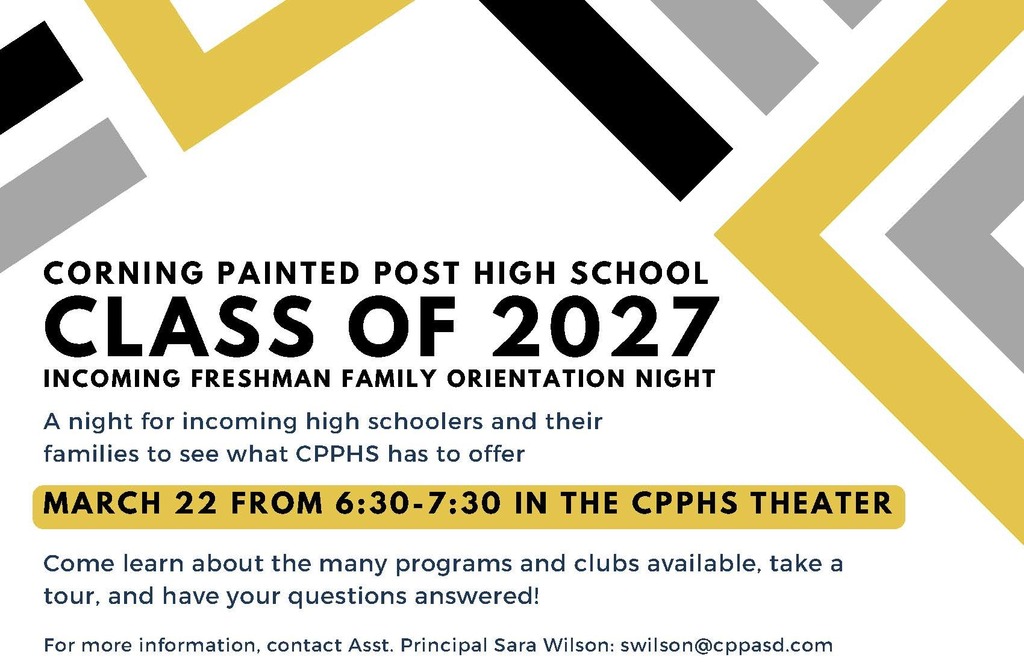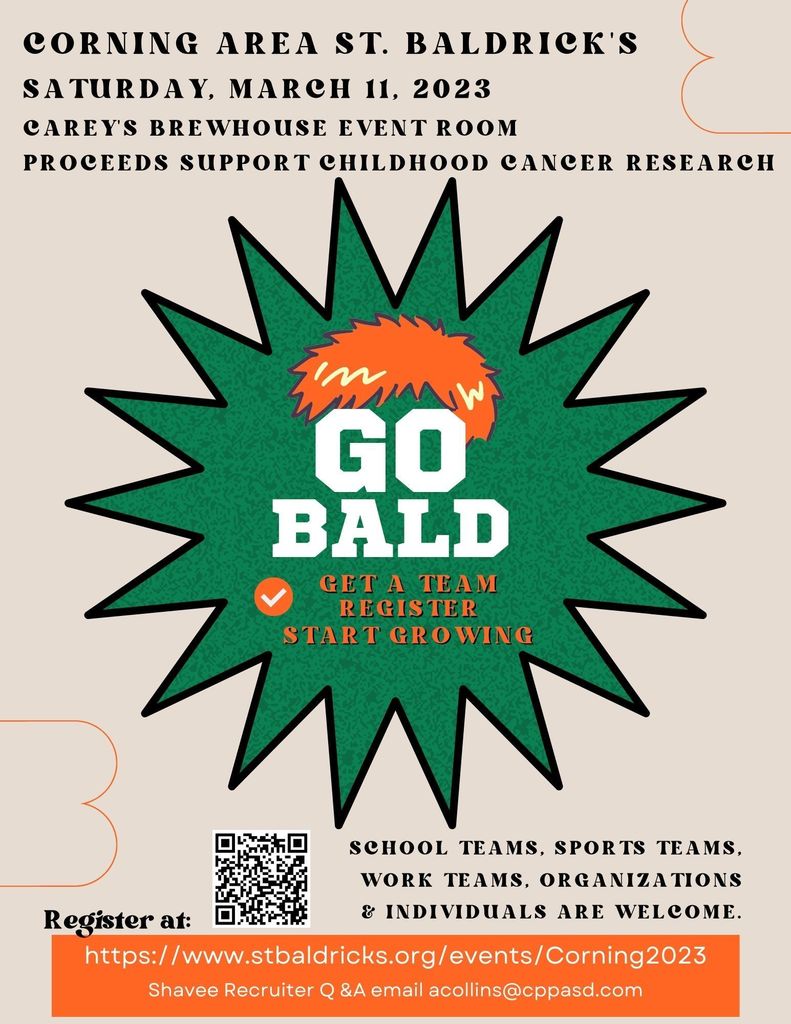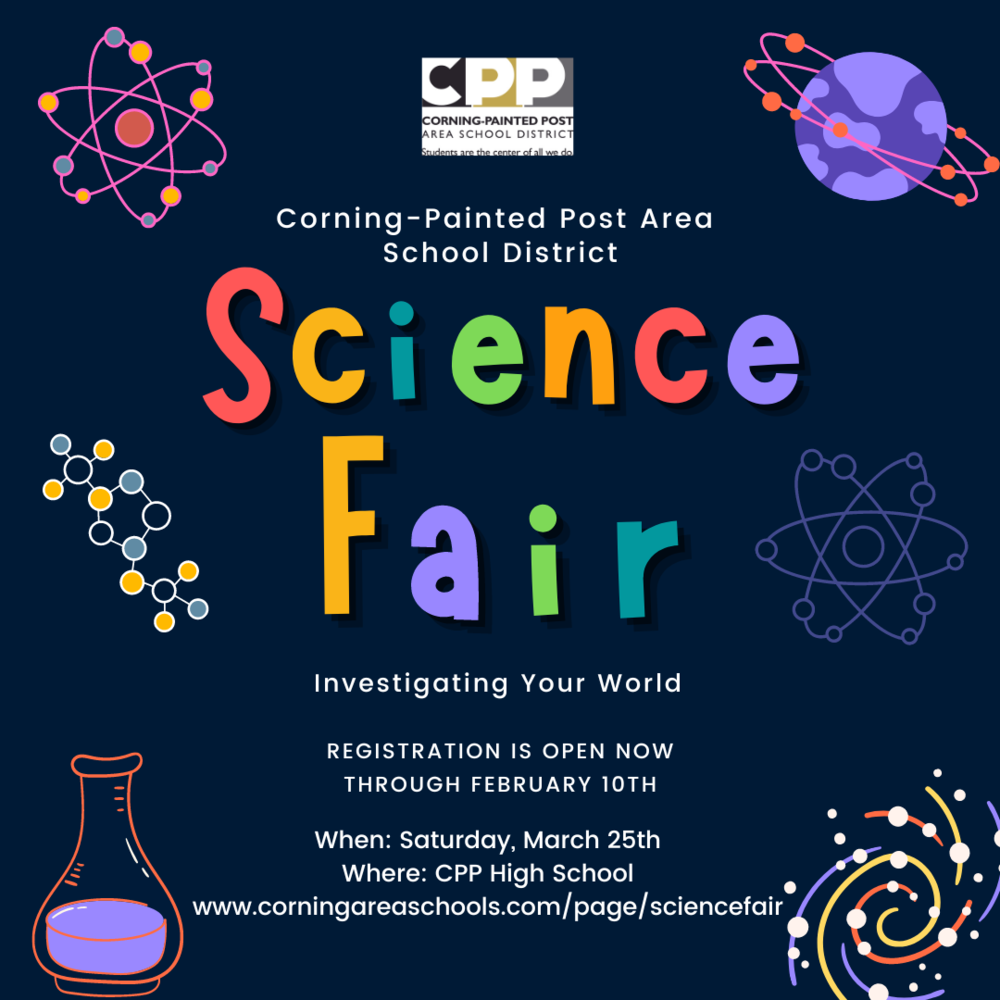 Opening Night!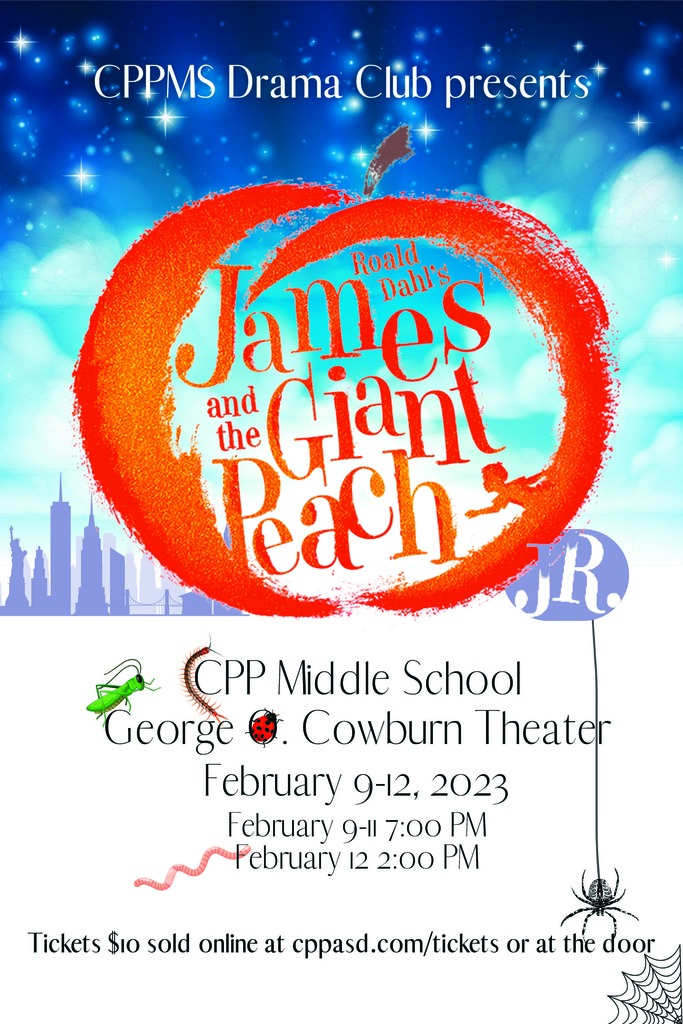 Corning Painted Post Middle School Intramurals 2022-2023 Parent Permission Form 4th Session: February 27 - March 23, 2023
https://5il.co/1ott3


Hawks update: We want to ensure that everyone knows FamilyID is now part of ArbiterSports. When referring to sports registrations we will now use ArbiterSports (formerly FamilyID).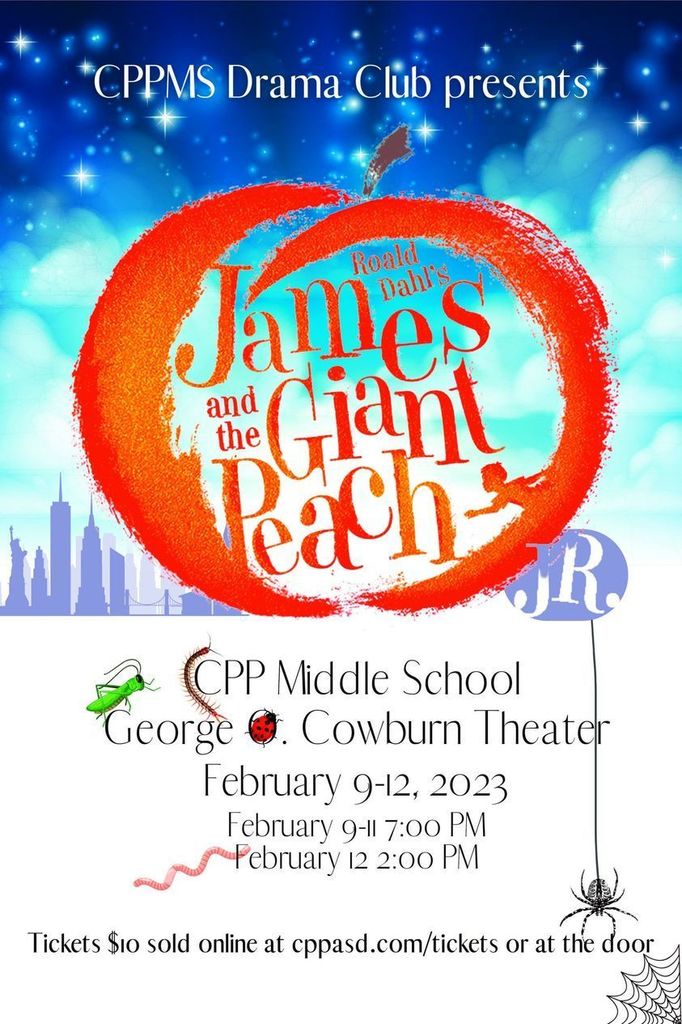 The Spelling Bee at CPPMS has been rescheduled for 5:30 p.m. tomorrow (1/26). Participants should arrive by 5.